About us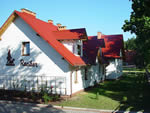 Guesthouse 'Racibór' is located at edge of Piska Forest, at the banks of Świętajno lake in the picturesque village Racibór. It has been managed for 10 years by multigenerational family of the foresters.
The lake has the first class of purity and falls in the silent zone. There is a possibility to fish from the pier or from the boat, as well as to use floating equipment e.g. kayaks, water bikes and boats.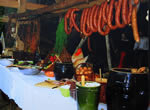 We serve food based on mushrooms, fish, berries and game prepared according to old Masurian recipes. There is a possibility to buy authentic cow and goat milk, eggs and cheeses in the neighbouring farms.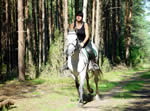 If you accept our offer, you will be able to spend your time walking, picking up berries and mushrooms in the boundless Piska forests - Spychowo Forest Inspectorate. This area is included in the Promotion Forests Complex "Masurian Lakes".
We make ideal conditions for the creative work.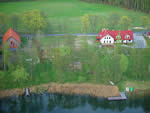 The guest be taken from the train or bus stop and the airport (for additional fee).
Animals are welcomed.
We invite you to us during whole year!






---
Copyright 2010 -2023